Yep I'm entering another contest. It's not the winning that counts its the taking part...and showing off what you made. lol!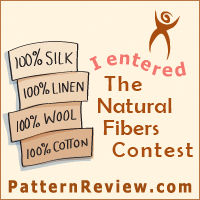 So I have purchased myself 2 metres of fabric. Olive green and white polkadot. I have also got some black bias binding to turn into piping. I will definately be making the skirt a smaller size so it sits on the natural waist this time. Using simplicity 4044.


The Review
This is the 2nd time I've sewn a skirt from this pattern. Its such a versatile pattern and simple to put together once you get the hang of the CF 'dip'. Chose some fab polkadot fabric (100% cotton..I remembered to ask the shop assistant this time) and I think the black piping just gives it a stylish twist.
I think next time I will have to make the waist even smaller, but keep the hips the same size or maybe make the darts bigger.
I did have a few issues with the facing due to not thinking I needed to look at instructions again. And thus not leaving a gap for the zip and not connecting the dip till I pit in the piping.
But it worked out for the best after a quick 'adaptation'.
I also for the hem used the bias binding but made it very thin so it gave the impression of piping.
I sewed the whole skirt by hand, no machine help this time....already worn it twice.
Front
Back